THE INTERNATIONALLY RENOWNED, WIRRAL-BORN ARTIST CHRISTIAN FURR IS RETURNING TO THE BOROUGH THIS AUTUMN FOR A RETROSPECTIVE EXHIBITION OF HIS WORK AT THE WILLIAMSON ART GALLERY AND MUSEUM IN BIRKENHEAD. CHRISTIAN FURR: A RETROSPECTIVE WILL BE THE FIRST TIME THAT THE WIRRAL MET COLLEGE ALUMNUS' ARTWORKS WILL HAVE BEEN SHOWN TOGETHER IN ONE PLACE.
In 1995, aged 28, Christian Furr became the youngest artist to paint HM Queen Elizabeth II after being commissioned by Royal Overseas League – a print of which will be included in the exhibition. Furr's successive works have adorned the walls of the Saatchi Gallery, National Portrait Gallery, Royal Society of Portrait Painters and the private collection at the Vatican. This new exhibition charts his early interests in learning from the figurative tradition and features examples of his more recent collaborations with other artists. A new self-portrait will also be unveiled for the show.
Colin Simpson, Principal Museums Officer for the Williamson said of Furr's work: "We are pleased to welcome back to Wirral an artist who has made a substantial career for himself. He embraces variety and diversity, often collaborating with artists with very different skills, and this mid-career retrospective will allow us all to appreciate both the range and the quality of Christian's work to date."
The exhibition is open from 28th September until 24th November and, like all exhibitions at the Williamson Art Gallery, is free. We are open Wednesday-Sunday, 10am-5pm.
Highly sought after for his portrait commissions, the painter simultaneously follows the strong tradition of representation in British modern and contemporary art throughout his oeuvre. He is collected privately around the world and features in the permanent collection of the Dorchester Collection's flagship art hotel 45 Park Lane in London. Furr is known as an innovative 'risk taker' in the art world due to the eclectic range of his work. He works in different mediums and has been involved in acclaimed art collaborations such as his Staying Alive neon collection with Chris Bracey and his recent 45RPM collection with the respected music photographer Gered Mankowitz. Last year, Colt Technology in London commissioned Furr to create an art piece for their headquarters. He created a neon art piece in the shape of a pair of spectacles using a new nano 'super-black' material he initiated with Imperial College scientists in response to Anish Kapoor's Monopoly of Vantablack.
The exhibition is part of Wirral's year as Borough of Culture for the Liverpool City Region. Cllr Christine Spriggs, Cabinet Member for Culture and Tourism said: "We are thrilled that Christian Furr has returned to Wirral to exhibit this fine retrospective of his work as part of Wirral's Borough of Culture year. His exhibition will inspire the young people of the area to be creative as Christian was by the artwork he saw as a boy in the Williamson in Birkenhead and the Walker in Liverpool."
For more exhibitions at the Williamson, check the Exhibitions pages on our website.
Knight Webb Gallery is hosted a solo exhibition, 'The Humble Cheese' by Christian Furr, on 29th April – 31st May 201 and now has Furr's cheeses on display.
London based painter Christian Furr has painted the humble cheese for over a decade. The cheese has become his metaphor for simplicity, tradition and artisan dedication. Paradoxically and also entertainingly, the artist has given the same skill and observation to capturing the essence of processed cheeses with their elaborate packaging.
In association with La Fromagerie / Hugh, Kevin and Robert Wines
Press release
Currently being exhibited at Art Angels Los Angeles USA
Club Hotel Cafe Royal – #genesisshowcase Victoria Wang Gallery. 'SHOWCHINA' planned for February 2016
ON NOW: THE BRITISH ARE COMING: Long-Sharp Gallery- Indianapolis USA
Long-Sharp Gallery debuts 'The British Are Coming', an exhibit comprised of the works of six contemporary British artists on October 2, 2015. Christian Furr's new 'Jouissance' series exploring the beauty of explosions features. Further details here: Long-Sharp
NOV 4th 2015 NEILAND'S CHOICE: GX Gallery London
Christian Furr is exhibiting new works in 'Neiland's Choice' at the GX Gallery OPENING 4 NOV 2015. Other artists include Sir Peter Blake, David Mach, Patrick Hughes and more. Further details here: GX Gallery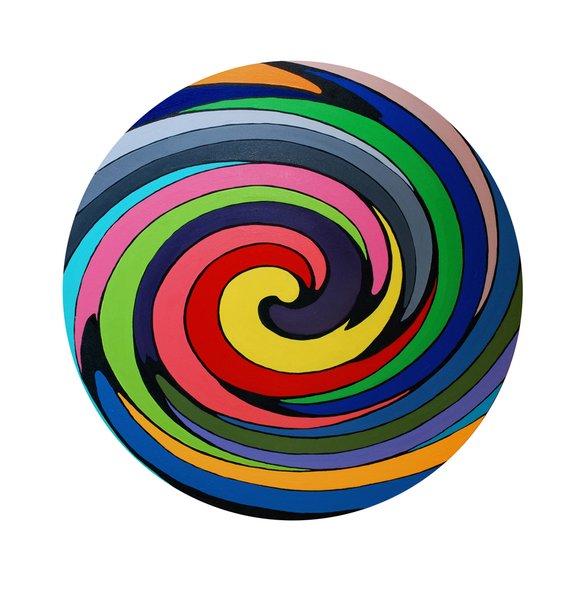 The original 'The Balance of Nature' Currently on view at Subversion The (Un)Fine Art Gallery, Glasgow Scotland
SAVE WILD TIGERS 2015 THE CLUB AT CAFE ROYAL | LONDON | 22 SEPT – 8 OCT 2015 (SEE PRESS PAGE FOR REVIEWS)